Have you ever rushed to take your furry four-legged friend out for a walk and forgotten to grab waste bags and had to turn back to get them? Or left your keys behind? Or forgotten your phone? Or, perhaps, you went out for a walk and did not realize that you forgot waste bags until your dog did their business and you had to run back home to get them?
Introducing our signature product – the Dawggie GoPak.
If you normally stuff your phone in a pocket, tie a couple of waste bags on the leash and generally struggle with taking the basic necessities when you step out with your dog, then the Dawggie GoPak is for you!
The Dawggie GoPak is compact yet versatile. With separate pockets for your keys, your phone, ID, headphones, a handful of doggie treats, a roll of waste bags and more, it couldn't be more convenient. By simply clipping onto the handle of a leash, it actually makes walking your dog a real pleasure!
WHAT IS THE DAWGGIE GOPAK?
The Dawggie GoPak is designed with portability in mind. It is just the right size to be useful but not so large that it gets in the way. Simply hover your mouse cursor over the plus signs below to learn more about the various features. You can use your finger or a stylus to tap the plus sign if on a mobile or a touch-screen device.
It is easy to enjoy outdoor activities with you dog and not have to worry about leaving items behind. Here is a look at some of the main features of the Dawggie GoPak.
Patented Design
The Dawggie GoPak is a patented product. Our design makes it super convenient to take your dog out and is available only on the Dawgs On The Go website
Multiple Color Choices
The Dawggie GoPak is available in several popular colors such as black, red, pink & purple. Black and red are our most popular colors followed by pink and purple.
Many Design Options
Many design options are available. Choose ribbons ranging from paws to bones to dogs to sandals. We plan to release a "create your custom GoPak" option soon.
Lightweight & Durable
Dawggie GoPaks are hand-made from easy to clean, water-resistant lightweight denier nylon fabric for durability. Each GoPak weighs less than 3 ounces!
Multiple Pockets
Front and rear pockets to hold your belongings: keys, mobile phone, dog treats, wipes and more. You can also clip a flashlight or micro-light for those night walks!
Waste Bag Dispenser
Each GoPak comes with a built-in waste bag dispenser that holds a standard 14 or 20 count roll of waste bags so you are never caught off-guard!
Front & Rear Fasteners
The front flap and rear pocket feature strong Velcro fasteners that keep your belongings safe and secure. Velcro is color-matched to the base color of the GoPak.
Clips to Your Leash
Easily clips to your leash with the included locking o-ring. Additional fastening options from NiteIze are also available. Please view the products page for details.
Here are our most popular Dawggie GoPaks
Accessorize your Dawggie GoPak with the following add-on items. Our accessories are exclusively sourced from NiteIze and are carefully selected to make outdoor activities with your pet safe and convenient.
Dawgs On The Go is dedicated to our four-legged furry friends that make our lives special with their love, loyalty, and unquestionable dedication.
We would like you to meet Ellie Mae, our gorgeous, spunky and playful American Foxhound.
Head on over to Ellie's Corner, Our Blog, where you will find updates about our products, news, quirky stories, training advice, anecdotes, tips, tricks and other miscellaneous tidbits about all things related to dogs.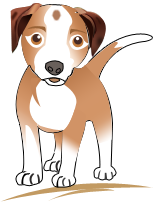 SHIPPING
We ship via USPS First Class Parcel Delivery service. Expedited shipping via USPS Priority Mail is available at an additional charge. During checkout, you have the option of choosing your preferred shipping method.
Please see FAQs for additional details about shipping.
SATISFACTION GUARANTEED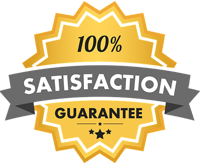 We stand behind our products! All items come with a no questions asked 100% money-back guarantee. If you are not satisfied with any of our products, simply let us know and we will replace them or refund your money.
BUILD YOU OWN PRODUCTS!
With Build-Your-Own Dawggie GoPak, you will be able to select your preferred size. You will be able to pick your preferred color, ribbon & pattern followed by your choice of clip to attach the GoPak to your pet's leash. You can also add a wristlet to carry the GoPak in your hand.
Stay Tuned for the Official Launch!