We have been missing in action for the last several months. We wish it could have been avoided but, unfortunately, that wasn't the case. Our absence was primarily due to supply chain (fancy lingo for materials and supplies) management. This happened right after we rolled out our website and started selling our signature product, the Dawggie GoPak.
We wish we had been better prepared and, to be honest, we did not expect to run into such a challenge immediately after we started. It was a serious case of miscommunication at many levels! In any case, we had to halt all production and work on fixing our supply chain. It took a lot longer that we expected, but we are happy to report that we have sorted out all these issues and we have resumed production.
We are back and here to stay!
Introducing the Reflective Ribbon Dawggie GoPak.
We are excited to share that we will be rolling out a whole bunch of new products, starting with our Reflective Ribbon Dawggie GoPak!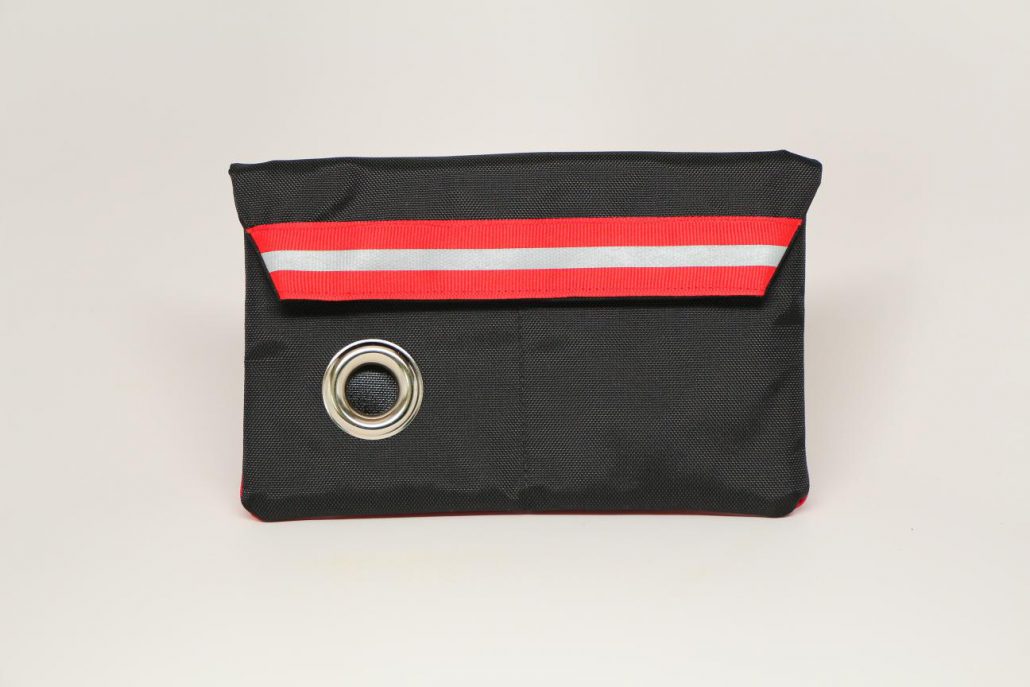 The reflective GoPak comes with a reflective stripe on the ribbon that is useful for those in-the-dark walks (very early morning or evening/night). These GoPaks are currently available in black & red color combinations with either red or black reflective ribbons. Our reflective GoPaks are just like our regular GoPaks with the exception of the reflective ribbon. They will  most likely appeal to people that are not fond of paw or bone prints!
The Dawggie GoPak is the ultimate accessory for active dog owners on the Go! Made of lightweight nylon, our GoPaks have various pockets to store essential items such as keys, phone, wipes, and treats for furry your best friend along with a dedicated waste bag dispenser pocket. Waste bags are available on our website. These GoPaks clip or attach to almost any type of leash available in the market.
Here is a sneak peek at our Reflective Dawwgie GoLeash. These leashes are handmade of heavyweight nylon webbing and are specifically designed to work with our GoPaks. Each leash comes with a D-ring at the end so you can easily clip your GoPak at the end of the leash! Here is how what that looks like: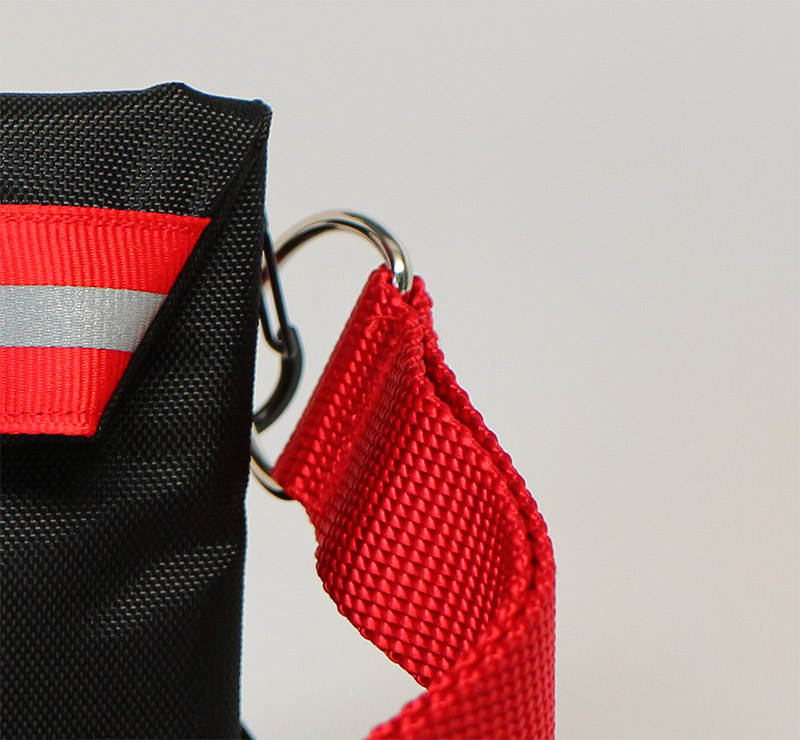 And if you want to go matchy-matchy, add a reflective GoCollar to create a complete ensemble. Yay!
And if you really want, you can go all out and get one of our nifty LED light attachments that will make sure you and your pet are even more visible in the dark.
The reflective GoPaks are available now in limited quantities and our GoLeashes and GoCollars are coming soon.
Want to stay in the know how? It's quick, easy and simple. Simply follow us on Facebook and we will keep you posted. We have a very strict anti-spam policy. We promise to respect your privacy and we will never ever sell or share your email address with any outside party.
Ok, its time to to stuff my face.
Woof Woof!
Ellie Mae