Have you ever rushed to take your furry four-legged friend out for a walk and forgotten to grab waste bags and had to turn back to get them? Or left your keys behind? Or forgotten your phone? Or, perhaps, you went out for a walk and did not realize that you forgot waste bags until your dog did their business and you had to run back home to get them?
Introducing our signature product – the Dawggie GoPak.
If you normally stuff your phone in a pocket, tie a couple of waste bags on the leash and generally struggle with taking the basic necessities when you step out with your dog, then the Dawggie GoPak is for you!
The Dawggie GoPak is compact yet versatile. With separate pockets for your keys, your phone, ID, headphones, a handful of doggie treats, a roll of waste bags and more, it couldn't be more convenient. By simply clipping onto the handle of a leash, it actually makes walking your dog a real pleasure!
Here are our most popular Dawggie GoPaks
Current Promotional Items
Accessorize your Dawggie GoPak with the following add-on items. Our accessories are exclusively sourced from NiteIze and are carefully selected to make outdoor activities with your pet safe and convenient.
Dawgs On The Go is dedicated to our four-legged furry friends that make our lives special with their love, loyalty, and unquestionable dedication.
We would like you to meet Ellie Mae, our gorgeous, spunky and playful American Foxhound.
Head on over to Ellie's Corner, Our Blog, where you will find updates about our products, news, quirky stories, training advice, anecdotes, tips, tricks and other miscellaneous tidbits about all things related to dogs.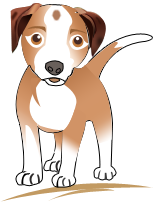 SHIPPING
We ship via USPS First Class Parcel Delivery service. Expedited shipping via USPS Priority Mail is available at an additional charge. During checkout, you have the option of choosing your preferred shipping method.
Please see FAQs for additional details about shipping.
SATISFACTION GUARANTEED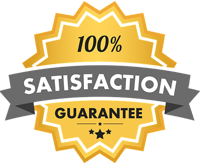 We stand behind our products! All items come with a no questions asked 100% money-back guarantee. If you are not satisfied with any of our products, simply let us know and we will replace them or refund your money.
BUILD YOU OWN PRODUCTS!
With Build-Your-Own Dawggie GoPak, you will be able to select your preferred size. You will be able to pick your preferred color, ribbon & pattern followed by your choice of a clip to attach the GoPak to your pet's leash. You can also add a wristlet to carry the GoPak in your hand.
Stay Tuned for the Official Launch!